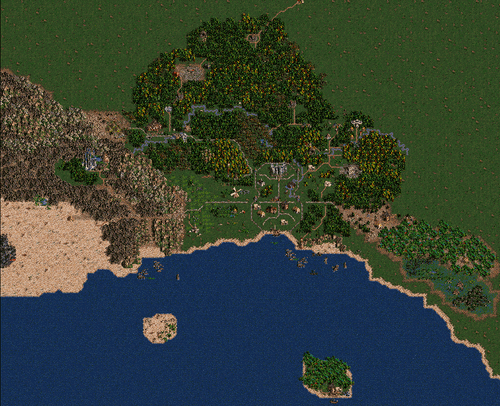 Here are some maps lovely people have made. Full credit to the original creators, who should let us know who they are..what a lovely bunch!
The Western Realms, such as Drakenwood and Aldersford.
Covah Island and its surroundings (By Grima).
The Realm of Valena, including Brenhaven town (By Bogus).
The Realm of Rosfarren, including Dun Glenderry, Rathwiel and others (By Bogus).
Ad blocker interference detected!
Wikia is a free-to-use site that makes money from advertising. We have a modified experience for viewers using ad blockers

Wikia is not accessible if you've made further modifications. Remove the custom ad blocker rule(s) and the page will load as expected.